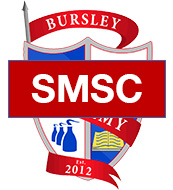 Our Vision
At Bursley Academy we value the importance of spiritual, moral, social and cultural development and the creation of individuals who respect and understand the fundamental British values. This belief underpins our ethos and vision and is reflected both in our school motto and core values. SMSC is represented in all areas of the curriculum and within wider aspects of school life.
Our Challenge
We recognise that our local and school community has an increasing level of diversity, however the majority of pupils and families have grown up in an area which has been limited in its diversity and we have to work hard to overcome barriers to understanding so our pupils are able to take their place as global citizens.
Our aims
Our aim is that our pupils develop the skills and attitudes which will support them in contributing positively to life in modern Britain.
Downloads